E-learning materials for your smartphone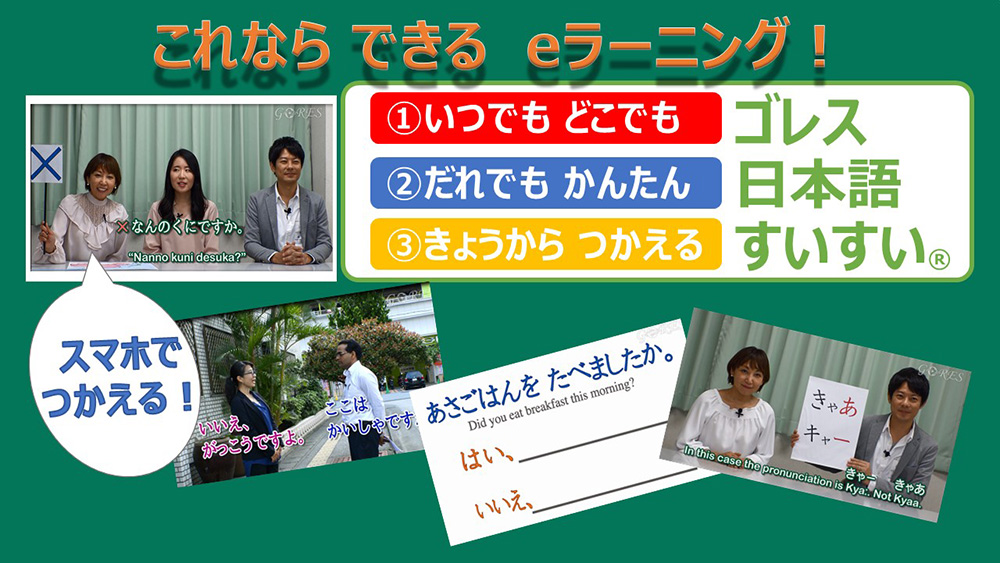 For International Students ·Technical Intern Trainees · and Skilled workers

"Gores Nihongo Suisui" Japanese e-learning
Viewing with PC · Mobile device and tablet

Suisui is an e-learnig material and easy to use. You can learn Japanese conversations smoothly

Development and supervision : Gores Academy
Production and sales : JICE Inc.
Gores Nihongo Suisui e-Learning Teaching Materials
Price list for E-learning materials (N5 Level: full course)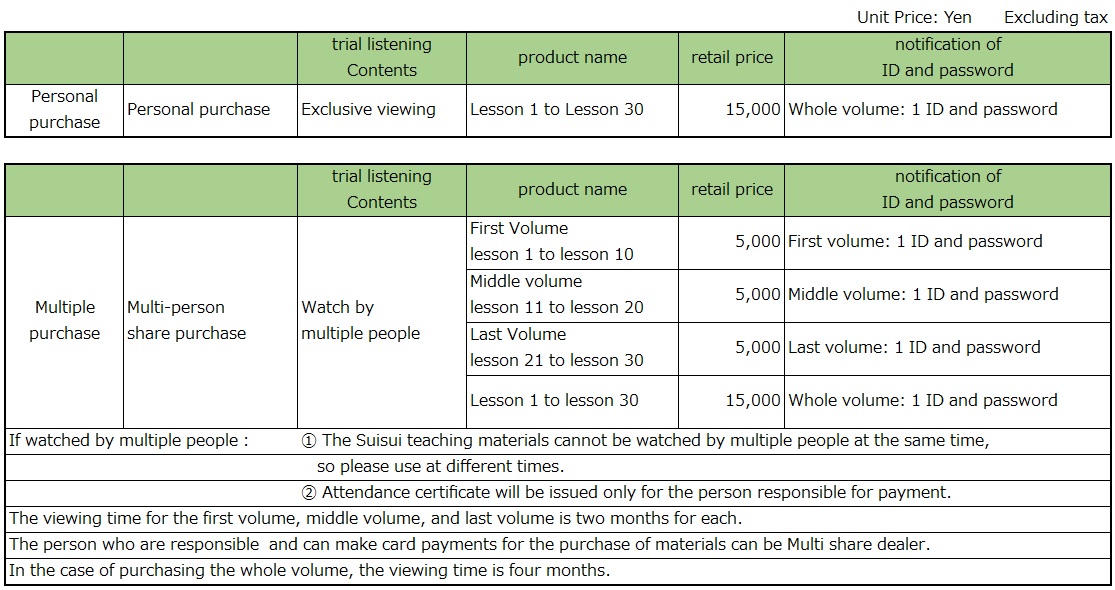 How to log in e-learning materials:https://youtu.be/5l357C2f8Bs
Viewing version of e-Learning materials:https://www.youtube.com/watch?time_continue=44&v=Ok2yFAqz7tU
Please copy and paste the above URL into the Internet URL field.
In case of economic fluctuations and exchange rate fluctuations of each country, and the purchase is large volume and if JICE Inc. approves then we may discuss about price changes with individual retailers.
Translated versions started with English, Vietnamese and Indonesian. Other languages will be updated by timr to time.
Rates are subject to change. Please note.
Let's get started!
"Gores Nihongo Suisui" e-learning
Look, listen, speak, learn Japanese conversation → N5 pass
Outline And How to Use It
Purchase Application Form
Japan Time:2021/7/30 09:50
【Cancellation Policy】
The order will be cancelled unless payment is confirmed within seven days following the placement of the order.
In case an order is placed again, you would be required to register yourself again.