E-learning materials for your smartphone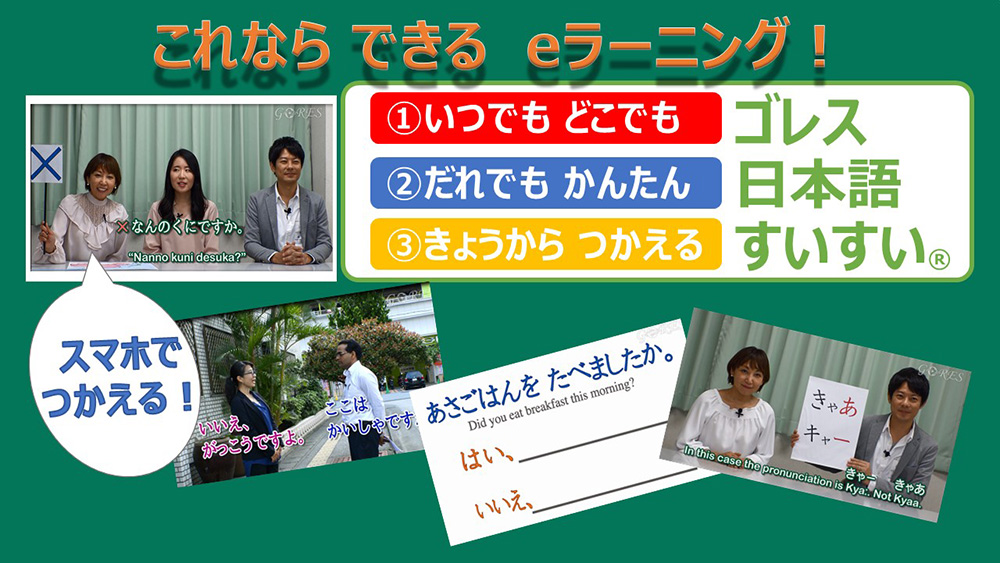 For International Students ·Technical Intern Trainees · and Skilled workers

"Gores Nihongo Suisui" Japanese e-learning
Viewing with PC · Mobile device and tablet

Suisui is an e-learnig material and easy to use. You can learn Japanese conversations smoothly
Let's get started!
"Gores Nihongo Suisui" e-learning
"Watch, Listen, Speak with Suisui and then Pass JLPT N5
We will give a personal user max. 50% cashback as End user support for (condition: you have to learn and work in Okinawa)
Outline And How to Use It
Purchase Application Form
Japan Time:2020/1/24 22:56
【Cancellation Policy】
The order will be cancelled unless payment is confirmed within seven days following the placement of the order.
In case an order is placed again, you would be required to register yourself again.